Available Homes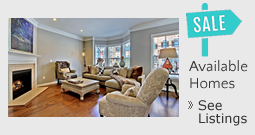 Coming Soon Listings
Latest Listings
Luxury Townhomes & Condos
New Construction Homes
Just Listed Townhomes & Condos
Condo/Townhome Buying Guide
ABCs of Condo/Townhome Living

Read Our Blog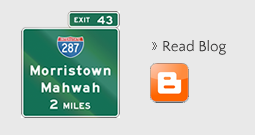 Christie's International Real Estate Group . Serving clients in Morris, Union, Essex, Bergen, Hudson, Middlesex and Passaic Counties.
Consistently one of the top selling teams in the Northern New Jersey area, Rahul, Smitha and their team are known not only for their ability to deliver seamless real estate transactions defined by results, but also for their unparalleled knowledge of the area and the homes and neighborhoods it encompasses. Offering clients over three decades of experience, they are known for their commitment to Excellence in Every Transaction.

Both Rahul & Smitha were born in Mumbai, India, and immigrated to the USA in their twenties with nothing more than an American dream and a business drive to make something of themselves. With their determination, hard work, high ethical standards and peerless customer service, today they are one of the nationís most respected and premier real estate teams with decades of experience and Glowing Reviews. Having raised their families in New Jersey, they take great pride in helping new families to the area find just the right home.
With their Multi-Cultural Background (they speak 5 different Indian languages) and because they are members of FIABCI, the International Real Estate Federation and are licensed in New Jersey, New York and California, their team can offer an undeniable global reach and a high level of expertise, innovative technology and cutting-edge real estate marketing and sales solutions.†As Certified International Property Specialists, they can also offer their clients direct access to worldwide markets through a network of over 4,000 agents around the globe.
Their dedication to their clients' success has marked them as one of the Wall Street Journalís Top 1000 Real Estate Professionals in the nation. Real Trends has consistently ranked them as one of the Best Agents in the USA, including in the top TOP 1.5% of All Agents and Teams Nationwide in 2022.
Experience
Representing clients for over 25 Years, Rahul, Smitha and their team have garnished a distinguished track record of success.
Recognition
In the News, Press, Awards
Expertise
Purchases


Luxury Buyers, First Home Buyers, Foreign Buyers

Sales


Digital Home Marketing Experts

Investments



Residential Real Estate Investors

Relocations



We work with All Relocation Companies
Meet The Team
Rahul and Smitha are backed by a Team of Dedicated Real Estate Professionals each with individual responsibilities, all working together†to ensure that your purchase or sale goes smoothly.

Laura DiCataldo
Licensed Realtor, Buyer & Home Marketing Specialist
††973-570-4912

Laura, a Licensed Full Time Agent, is extremely enthusiastic and dedicated and prides herself on her ability to truly listen to her clientsí needs and connect them with opportunities that best match those needs. Laura has the communication skills and ability to recognize the challenges of all the parties involved with each transaction. She works well under pressure, maintaining perspective, and her confidence in the transaction helps assure all clients. She is committed to helping home buyers and sellers achieve their goals, and supporting them throughout the entire process. She has over 15 years of exceptional customer service and sales management experience. She is a resident of Morris County, NJ.
Charlene Milano
Licensed Realtor, Buyer & Home Marketing Specialist
††908-403-9604

Charlene, a Licensed Full Time Agent, has a passion for engaging with and helping other people. That, combined with her love for her hometown of Summit, NJ, led her to real estate. She loves working with others and prides herself on her strong interpersonal skills. A former ďforever New Yorker,Ē Charlene fell in love with everything Summit, NJ has to offer and has been a local for more than two decades. With 3 children who have studied at the public schools, firsthand experience with the commute to New York City, and keen knowledge of every great menu, gym and preschool in town, Charlene is a never-ending source of insight. Charlene will work closely with you to make sure that you find the perfect home for you.
Kara A.
Marketing Coordinator, Social Media Expert
Kara is an experienced marketing professional whose job is to find creative ways to maximize exposure of our clients homes. Kara is an expert at leveraging Online, Social and Print Media marketing to showcase our listings. She is the key to our sellersí stellar online presence and other marketing materials. She also promotes our teamís brand and our charitable projects.
Marta Kowal
Operations Manager
††973-216-7548

Marta is our Operations Manager and is involved in many different aspects with our team. Her compassion for others and her drive to be involved in local real estate are what make her an incredible asset to us. Marta serves as a licensed agent, transaction assistant and client care coordinator. From collaborating with vendors and service providers to ensure that all our teamís listings are marketed perfectly to making sure that each and every transaction closes smoothly, Martaís attention to detail and superb communication skills are fundamental to the teamís success. Marta has 18 Years of Experience in the Real Estate field.
John D.
Professional Photographer
†
John and his company handle all of the photography and videos for our listings. He is not only a great photographer but his team is one of the best at providing professional, industry-standard digital retouching on every photograph they take. We always get compliments on how beautiful our listings look online and in print.
Neelu R.
Licensed Referral Agent
A New Jersey Resident since 1990, Neelu is a Licensed Referral Agent.† She has over 25 Years of Experience in Residential Real Estate.
Reviews / Praise / Client Testimonials
Meet some of our Happy Clients.
More Client Love